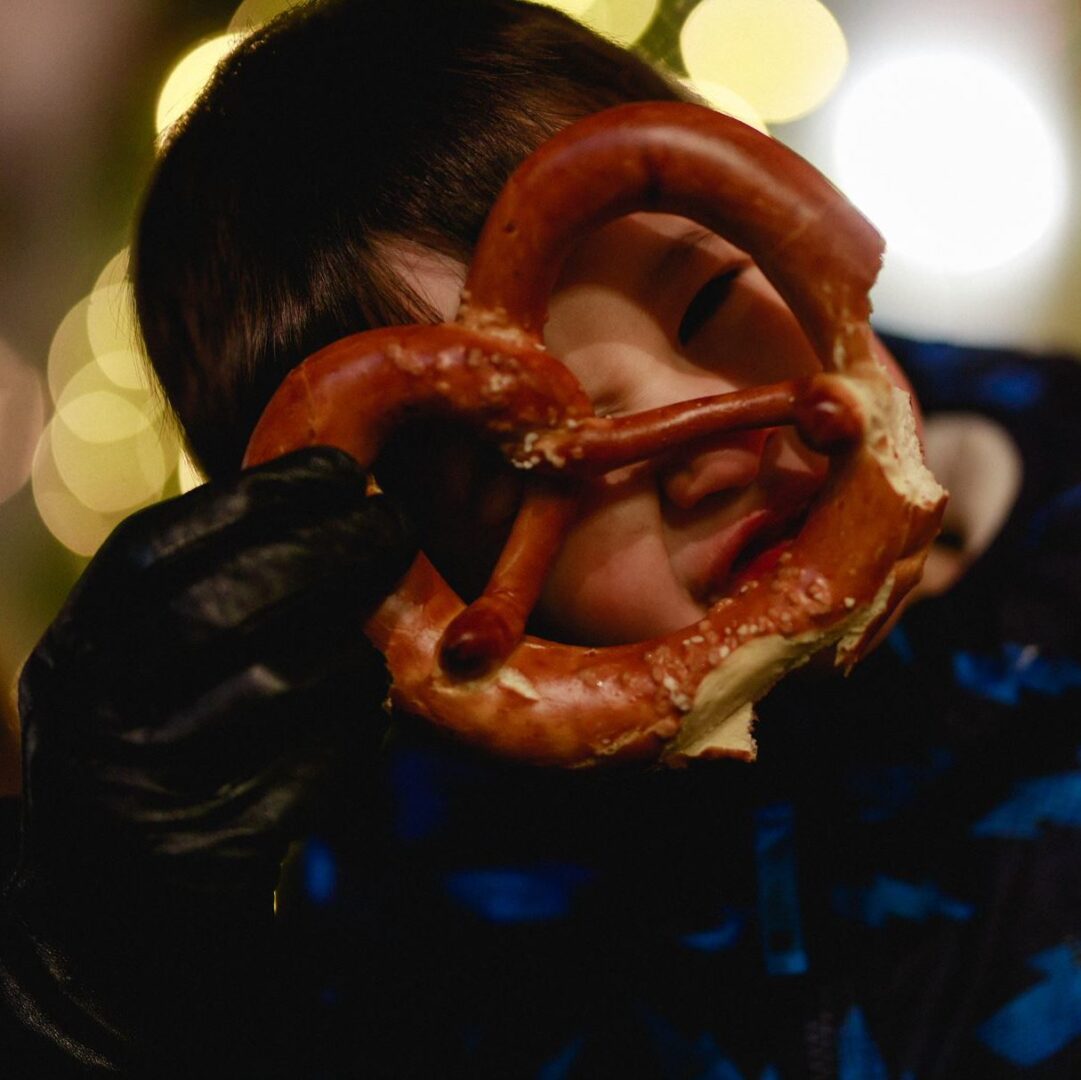 Eats & Treats
Eat, drink, and be merry! Nothing says Christmas like some holiday cheer and German beer. Feast on festive Old World treats at the Vancouver Christmas Market. Our signature array of German beer and delicacies, both savoury and sweet, will warm your belly and your heart.
Roam the Tannenbaum Terrace and try one of our many beloved international dishes, then grab some sweets for dessert!
Choose from well-renowned favourites like our raclette, turkey leg,  or gulasch – only at the Market!
Enjoy more tasty eats and sweets this season than ever with a sleighful of new huts!
Explore Vendors.